Auto Express has named the Ariya their 2022 Car of the Year!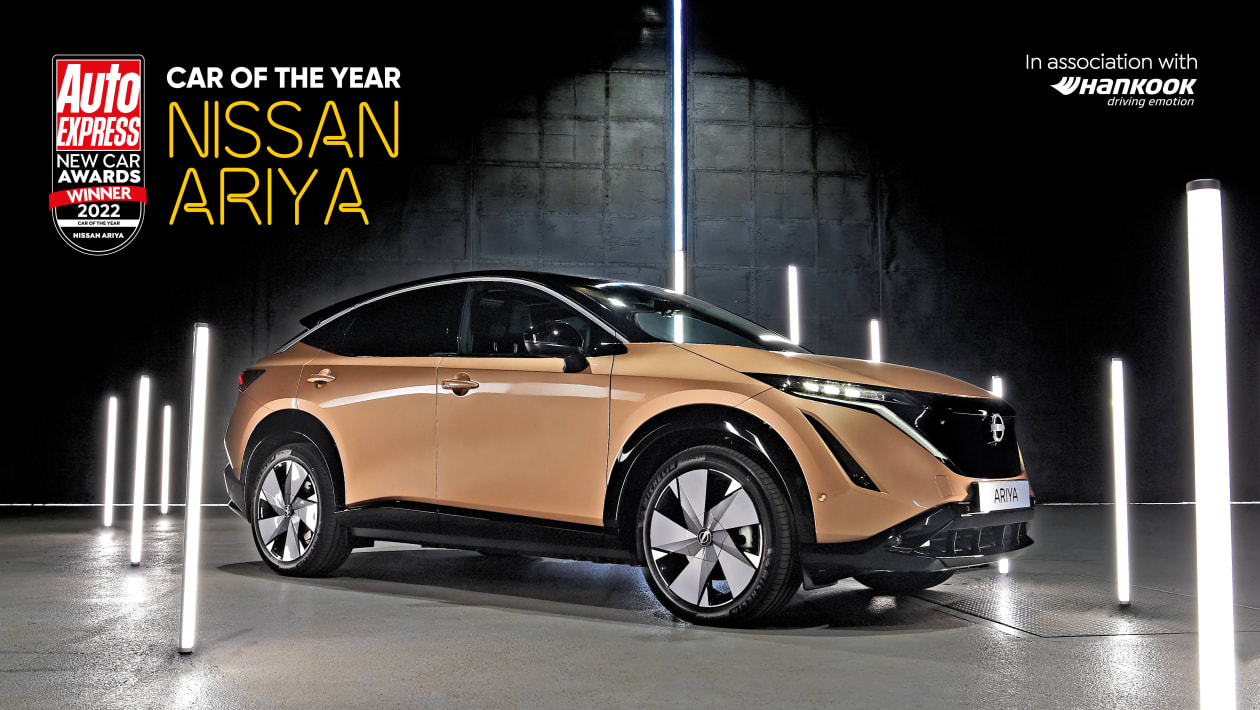 The Auto Express Car of the Year for 2022 is the all-electric Nissan Ariya
www.autoexpress.co.uk
Despite a drastic shift in the new-car market over recent years as fully electric models have become more prevalent, the criteria that make a car a winner in our awards haven't changed.
How we consider the tech on offer has, but the basics of performance, comfort and refinement, technology, practicality and usability (where an EV's range and charging come in) have remained, and in 2022 it's the Nissan Ariya that most convincingly covers all those bases; it's a brilliant EV.
The Ariya is the most premium-feeling Nissan we've seen yet, and it backs this up with impressive technology. Range is key, and even the entry-level 63kWh model offers a claimed 223 miles of range, with a big-battery 87kWh version that will follow set to offer a claimed 310 miles between charges. An all-wheel-drive e-4ORCE powertrain will offer punchy performance for keen drivers, too.
But equally impressive is the way that the Ariya combines a comfortable ride and superb refinement with surprising agility for what is a relatively large car.
With clever storage solutions, the Japanese brand has really thought about how owners will use their Ariyas. There's a sliding centre console that moves forward or back to create more space in the front or help better accommodate rear passengers, while a hidden compartment deploys electrically to stow items securely, or provides a platform to mount a digital device when charging up, for example.
Nissan is proud of its heritage – and is shouting about it just as much as future technology with the Ariya. Interior lighting inspired by Japanese paper lanterns sets the mood, while the wood-like trim inlay that houses the separate climate controls is a cool design touch.
The Ariya blends style and substance seamlessly. It's an advanced EV that's right for a modern era when many motorists are seriously considering switching to electric motoring. It's our Car of the Year 2022.